A word of advice: neons are mostly sheer, so wear a coat of a regular white polish under them to make the colour really POP. Now that I have boosted your confidence to try out the neon nail polish, decide which of the following colours you are going to pick:
7. China Glaze Orange Knockout: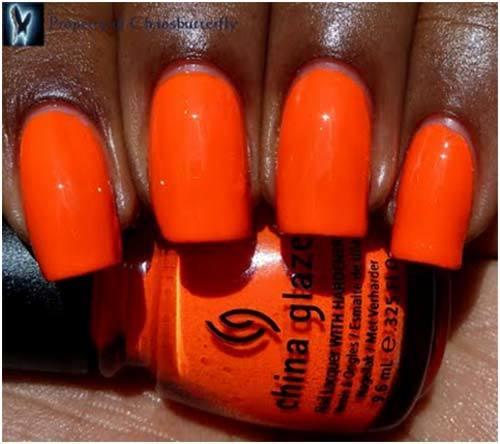 This one my favourite of the lot. Orange Knockout is a bold orange in a creme finish. This is one of the few shades that dry to a pretty glossy finish. It is a gorgeous shade to wear on its own or you could layer a white crackle over it to tone it down. Requires three coats.