A word of advice: neons are mostly sheer, so wear a coat of a regular white polish under them to make the colour really POP. Now that I have boosted your confidence to try out the neon nail polish, decide which of the following colours you are going to pick:
8. Sinful Colors Neon Melon: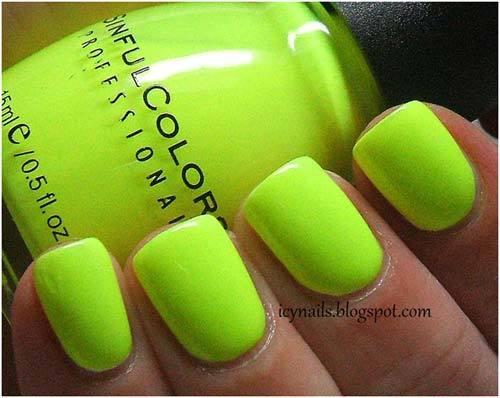 Remember the blinding fluorescent markers used to highlight important points in textbooks? This shade is exactly the same. Neon Melon is a bright neon green with yellow undertones. The colour is pretty sheer so you need to wear it over a white polish to bring out the brightness. Requires two coats.